Introducing Ethan Andrew
"It is good to give thanks to the Lord, to sing praises to your name, O Most High." Ps. 92:1
God has been soooo gracious!!!! We are rejoicing in the birth of Ethan Andrew. He is sooooo precious.

We arrived at the hospital at 5am on September 22nd, and began induction at 6:30ish. They upped my pitocin as high as it could go around 7 and we waited. And we waited. And we waited. After a long and difficult day, he was born at 11:47pm and I am pleased to say that the VBAC was a success!!! He weighed 7lbs. 2oz. and was 20in. long. He is just beautiful and we are really enjoying him alot. The girls think he's the best!!!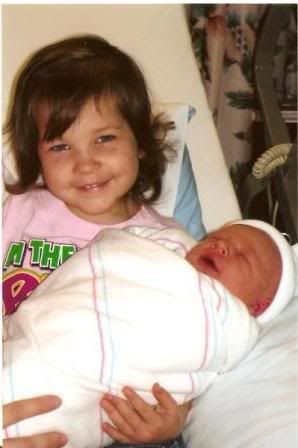 We are really enjoying him, and praise the Lord for the addition to our family. Children are a heritage from Him and we ask that you would pray with us that we would be used of Him to raise these precious charges for Him!!!
Rejoice with us!!!!!